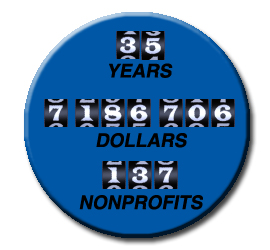 Over the last 35 Years, Montana Shares has raised $7,186,706 for over 137 Montana nonprofits. We promote individual philanthropy!
Our new member groups for the upcoming 2023/2024 workplace campaign are listed below. That campaign will be starting in August!
Click on the group to learn more. Contact them directly to volunteer!
Scroll right or left if you are not seeing all 44 member groups.