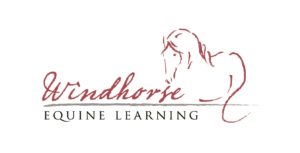 PO Box 11954
Bozeman, MT  59719
(406)522-3906
info@windhorseequinelearning.org
www.windhorseequinelearning.org
Windhorse Equine Learning empowers youth and enriches lives through experiential and reflective learning opportunities with horses.
Statement:
Windhorse Equine Learning programs build confidence and alleviate anxiety in the youth we serve. In surveys of youth in our programs, 85% note significant increases in confidence and self-esteem. In our classes for teens with anxiety, on average 79% of the kids in the class experienced a significant decline in anxiety, and 92% showed reductions in depression after the sessions. Anxiety is the primary mental health disorder among teens and has been made worse by the stress of the Covid 19 pandemic.
How we help:
Taté Arndt is a sixth grader at Belgrade Middle School. He has been participating in Windhorse programs since the summer of 2020. Taté was in foster care for six years prior to moving in with Jaime and Justin Arndt who adopted him last year. Says his mom Jaime, "Taté has always had a natural way with animals and has always liked working with them. We were looking for a way to boost his confidence and get him engaged with horses in a safe way and teach him how to ride. He is Native American, so horses are part of his culture. And we wanted him to learn social/emotional skills."
After he participated in Windhorse, Jaime noticed a huge boost in Taté's confidence around animals and people, as well as in new situations. She says he handles situations that would have been scary for him before with more grace. He also is better able to regulate his emotions and manage his anger, and has a general feeling of calm and well-being.
Taté has a special relationship with his favorite horse, Baron. Of his experience at Windhorse, he says, "I learned how to communicate with the horses, and that as their leader, I need to protect them."