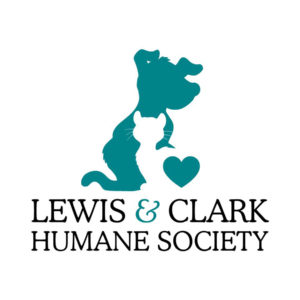 PO Box 4455
Helena, MT  59604
 2112 E Custer Ave, Helena, MT 59602
(406)442-1660
ccook@lchsmontana.org
www.lchsmontana.org
Lewis & Clark Humane Society provides shelter and advocacy for homeless pets on the pathway to their forever home.
Statement:
The Lewis & Clark Humane Society is the tri-county area's only animal shelter. We provide care for the homeless, abandoned and surrendered animals who need a temporary place, caring people, food, water and medical care on their pathway to a new home. In 2021, shelter staff and volunteers provided care to over 1,500 animals.
How we help:
Twenty years ago Taz would have been euthanized. A two-week-old kitten with only three legs and bone exposed where his fourth leg should be, would not have survived. We would not have had space, time, or the resources to help him. Luckily for Taz and the other cats and dogs in Helena – we have people like you.
We received a phone call, a worried voice on the other end. A woman found a mother cat and two very young kittens. One was in rough shape. We told her to bring them in. We would do all that we could. Taz came into the shelter in a bag. When our Animal Welfare Director pulled him out of that bag we realized our worst fears. It didn't look good. He was purring and meowing, but his front leg was completely gone, and it was obviously heavily infected. A kitten this little is already fighting an uphill battle: They're fickle, their immune systems are not strong, and they crash quickly. We knew the odds were not in this kitten's favor – but like every animal that finds their way to LCHS, he deserved a chance.
It wasn't smooth sailing. He needed 24/7 care. Around four weeks old, he crashed, and began running a fever. He had weeks of cleaning an open wound. He had many close calls. He finally made it to two pounds. A weight big enough to have surgery. He got another infection that required two rounds of antibiotics. Yet, after all of this, he survived. He was quirky and spunky and finally able to be a kitten. Taz had a chance at survival all because of the support of our community. Without your support we couldn't be there for the hundreds of animals that need our help.