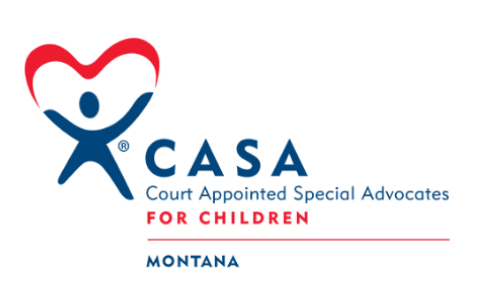 PO Box 2596
Missoula, MT 59806
(406)461-2111
office@montanacasagal.org
Montana CASA/GAL Association advocates on behalf of over 1,000 abused and neglected children in Montana. Support is provided through program capacity building activities, statewide awareness campaigns and trainings.
Statement:
Serving over 1,000 children annually, our mission is to provide CASA services to every eligible child needing services in Montana. Children are removed from their homes and placed in the dependency and neglect system. CASAs are volunteer court appointed special advocates appointed by judges advocating for the best interests of the child helping to ensure that children are receiving the care and education they need.
How we help:
Montana CASA/GAL Association works hard every day to ensure the success of 15 Montana local CASA programs so that service to over 1,000 abused and neglected children is uninterrupted. COVID brought multiple challenges to the Montana CASA network including retention of program staff and safety in the courtrooms and consistent visitation of children. MTCASA provided employment guidance and orientation to 9 new directors in a span over just over a year. MTCASA provided workshops and training in leadership retention and nonprofit governance and staff best practices. To ensure that visits between CASAs and children continued during COVID, MTCASA provided funding for virtual platforms, volunteer retention and recruitment funding for marketing, communications, and trainings, and supplied personal protective equipment to over 800 advocates and CASA staff members. Advocates were trained on how to meet with children safely during the COVID crisis by MTCASA and local program staff.