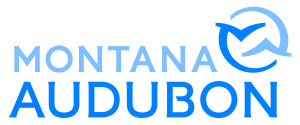 324 Fuller, Ste N5
Helena, MT 59601
 PO Box 595
Helena, MT 59624
(406)443-3949
info@mtaudubon.org
www.mtaudubon.org
Montana Audubon promotes appreciation, knowledge and conservation of Montana's native birds, other wildlife, and natural ecosystems to safeguard biological diversity for current and future generations.
Statement:
Native grasslands are declining throughout the U.S., Mexico, and Canada. Unsurprisingly, research shows that 70% of grassland bird species are declining, including common species like meadowlarks. As habitat continues declining, Montana's intact grasslands become increasingly critical to native species. Strategic land conservation, communication between conservation partners, and targeted research are needed to reverse this trend. Montana Audubon works to protect and conserve these native grassland habitats.
How we help:
In 2020, Montana Audubon launched the Audubon Conservation Ranching (ACR) program, an effort to certify ranches that meet the conservation criteria of the program, such as implementing regenerative grazing practices. Montana Audubon, National Audubon Society and other partners have collaborated to certify ranches and market ACR bird and wildlife habitat friendly beef.