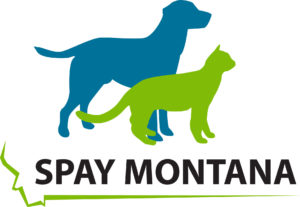 PO Box 7447
Helena, MT 59604
(406)431-4996
spaymontana@gmail.com
www.spaymontana.org
We can't save them all but we can try and make life a much better and happier place to be.
Statement:
2022 we did nearly 4000 spay neuter procedures in 30 communities and Native Nations. We traveled over 5000 miles between early April through mid November. We treated and vaccinated over 600 animals in our Wellness Clinics and treated everything from manage, flea's broken teeth, wounds, broken bones. We did a little over 5000 vaccinations. In 2022 we completed our 90,000th spay neuter surgery over a 14 year span.
How we help:
One of many weekend, we were in Northern Cheyenne, we were approached by some of our volunteers about a dog that was in dire need. He was around a year old, however in his short life he had endured so much trauma and pain, it broke our hearts. He was covered in mange, grossly underweight, dehydrated and a badly broken leg that had partially begun to heal, it was unusable. The first thing we did was get him fluids and some dog food. He wagged his tail the entire time as he ate and was examined., such a sweet dog, it broke our hearts. He was so grateful. It was determined he needed immediate veterinary care so we transported him to Billings where treatment and care could begin.