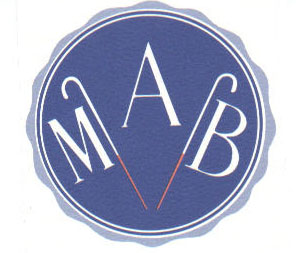 1802 W Park
Anaconda, MT  59711
(406)442-9411
mab.association@yahoo.com (General email)
mab.sop15@yahoo.com (MAB's Summer Orientation Program email)
www.mabsop.org
 Montana Association for the Blind promotes self-sufficiency for blind & low vision Montanans through education, training, and support  services to aid one another and foster a positive understanding of blindness..
Statement:
An estimated 20,000 to 25,000 Montanans are blind or "visually impaired." The Montana Association for the Blind actively advocates on behalf of equality and opportunity for all blind and low vision Montanans statewide. The MAB also provides programs that teach and develop skills critical to maintaining independence and employment or to pursue educational and vocational goals. In addition, the MAB's eleven local chapters across the state reach out to newly blinded Montanans to carry the message of hope and self-determination to every blind Montanan and their families and friends.
How we help:
After Summer Orientation Program 2022, a student wrote of her experiences: Challenge, patience, faith, and reward sum up my experience at the SOP. The challenge of learning new skills needs patience mostly with myself but sometimes with the teacher. Faith that through listening, trying, and repeating I will come to the reward of "getting it right" and taking my new knowledge and good habits home with me. Working with my mobility trainer is a good example of my progress from challenge to reward. Her gentle, but firm and thorough instructions, prepared me for a safer life both out in public and at home. When I start to do something dangerous like exit a door with out checking what is a head with a sweep of my cane, her voice is in my head reminding me to stop and check. Even when SOP is over, she will be my Guardian Angel. So, will a band of angels (all of the staff and instructors) who watched over us guiding us through challenges with patience, and faith that we could earn our reward of a safe, more comfortable life.