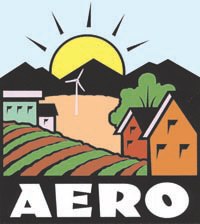 PO Box 1558
Helena, MT 59624
(406)443-7272
office@aeromt.org  
www.aeromt.org
Helping communities build place-based, climate healthy and product centric community food systems. We believe in partnerships and networks, because community is the future of sustainability.
Statement:
AERO is a community of social entrepreneurs dedicated to building a more sustainable Montana for all. We focus on sustainable, healthy food production and helping communities build strong local food systems that keep them food and nutrition secure. We're building the demand for local food with our Abundant MT program and providing marketing and technical support to family food and farming businesses so they thrive.
How we help:
We are committed to a more sustainable Montana for all, focusing on the food and farming practices will keep us healthy and food secure for generations to come. Our program portfolio supports farmers and ranchers, their communities, and consumers across the state increase the demand for, and access to, nutritious, Montana-grown food. ABUNDANT MONTANA and its Local Food Guide are building the demand for local food and providing marketing services and assistance to food and farming enterprises so they can build successful, well-connected, and thoughtful businesses. It's Montana's megaphone for healthy, Montana-made foods. Our VALUE ADDED PRODUCER SUCCESS program provides education, trainings, resources and toolkits to Montana producers so they can maximize their business success while safely making and selling home kitchen-produced, value-added goods direct to consumers. Our MT FOOD ECONOMY INITIATIVE facilitates whole-community efforts in building resilient, climate-smart food systems that support that community's economic, environmental, social, and human health. Ou community focus in 2023-2024: Helena, Fort Belknap, Billings. EXPO! Convening people is one of our super powers. Our annual EXPO brings Montanans committed to the culture of stewardship together to share ideas, make enduring connections, and find sensible, lasting, people-oriented solutions to food and energy issues. Returning in 2023: RACIAL EQUITY IN THE FOOD SYSTEM – The Challenge & Next Steps.