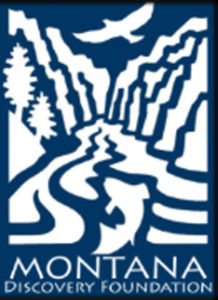 2880 Skyway Dr.
Helena, MT  59602
(406)495-3711
montanadiscoveryfoundation@gmail.com
www.montanadiscoveryfoundation.org
Montana Discovery Foundation brings the student to the mountain and the mountain to the student through conservation education and interpretive services for all ages.
Statement:
We believe that education and recreation opportunities on National Forest Lands should be accessible. We provide opportunities in all seasons for people of all ages to learn about and enjoy YOUR public lands.